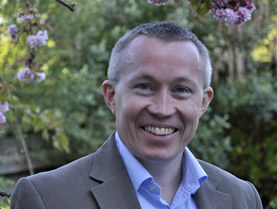 My name is Dr. Carsten Pedersen and my background is that I grew up on a dairy/swine farm in Denmark. I studied at University in Copenhagen, Denmark, where I completed my BSc in 1994 and my master thesis in 1997 (the focus of which was the evaluation of the current feeding evaluation system for dairy cows in Denmark, with specific focus on silage sampling). After teaching cattle production for one year at the University, I went on to do my Ph.D. in swine nutrition which I completed in 2001. Specifically, my Ph.D. was titled "Studies in relation to the new feeding evaluation system for swine in Denmark" in which I focused on protein evaluation. The feed evaluation system including the protein evaluation system is currently used in Denmark.
Experience:
Since completing my Ph.D. I have worked for both universities and commercial companies in Europe and USA.
Area of Expertise:
Since my master thesis I have been mainly working on feedstuffs evaluation, which is my main area of expertise. Feedstuffs evaluation should be understood broadly as it includes how, and how much different nutrients are digested and fermented in different feedstuffs and how that relates to animal performance and behaviour. Feedstuffs evaluation is important in relation to many factors like diet formulation, animal requirements, feed additives, output of N and P in manure and more.
Publications:
First or co-author to twenty-nine articles, thirteen proceedings and twenty abstracts, all published in international peer-reviewed journals, proceedings and books. The majority of the articles are in the area of feedstuffs evaluation for swine, ranging from digestibility of nutrients to influence of specific feedstuff and feeding strategies on micro-flora.